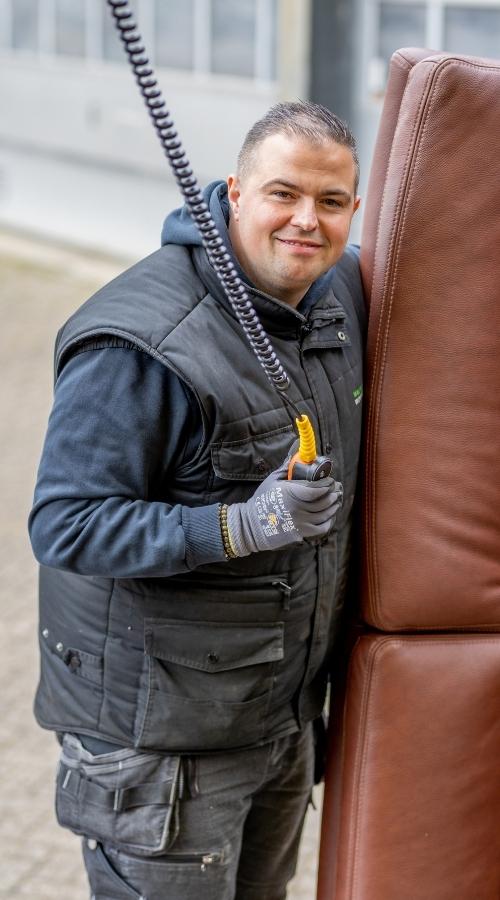 EEN KNETTERGOED ONTRUIMINGSBEDRIJF
Wij zijn Koos & Steffy, al ruim 10 jaar trotse eigenaren van Walther Woningontruiming in Zoetermeer. In de afgelopen jaren zijn we uitgegroeid van een lokale woningontruimer tot een allround woningontruimingsbedrijf. We werken uitsluitend met maatwerkoffertes om je de beste service te kunnen bieden, bieden inboedel aan bij de milieustraat of kringloopcentra en gaan voor 100% ontruiming met zorg.
Walther Woningontruiming is een ontruimingsbedrijf dat zeven dagen per week voor je klaarstaat om je volledig te ontzorgen. De ontruiming wordt op een professionele, respectvolle en efficiënte manier uitgevoerd door onze ontruimingsspecialisten.
Voordat we starten met het ontruimen van de woning, brengen we samen met jou de ruimtes in kaart die ontruimd moeten worden en stellen we een offerte op. De inboedel die niet meer gebruikt wordt, bieden we aan bij kringloopcentra en de milieustraat. Zo werken we niet alleen snel en efficiënt, maar ook met zorg voor het milieu.
De meeste zorginstellingen hebben de regel dat een kamer binnen 72 uur moet worden leeggeruimd en opgeleverd. Dat is dan ook de reden dat je ons zeven dagen per week kunt bereiken voor een spoedontruiming in een verpleeghuis, verzorgingshuis of zorgkamer.